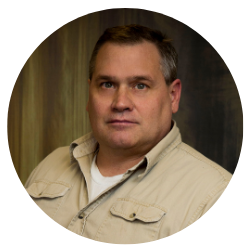 Joseph Lemmon
Senior Software Developer
Joseph Lemmon, a Senior Software Developer, leads Peregrine Global Services' development efforts through the software lifecycle and delivers quality software products for clients. Joe has an array of technical skills and deep knowledge of software design derived from over 25 years in the field. Throughout his career, Joe has led teams and set the technical direction for many large, complex projects, including those involving nuclear operations systems. Joe plays a crucial role in impacting the quality of education as he developed the technical and conceptual direction for the services related to obtaining and sustaining program and university accreditation.
Joe feels deeply connected to the mission of Peregrine Services and says that he enjoys working with a group of people who share common, high-standard morals. Joe also appreciates that his work helps others grow as he prioritizes doing good for others.
In Joe's free time, he enjoys being outdoors and is found hiking, backpacking, hunting, fishing, canoeing, and beekeeping.
"Our mission is to make a difference in the world. That, in and of itself, is enough to make anyone feel good about working here."