Learn how colleges and universities across the globe partner with Peregrine Global Services to impact the quality of education and enrich the student experience. Because, together, we can change the world.
I cannot imagine trying to oversee and evaluate my programs without Peregrine. The information truly provides multiple levels of insight into my degree programs. Not only does it aid in designing improvements but supplies a form of assessment for accreditation purposes. Once you try it, to not using it leaves a huge void.
– Dr. Chuck Graham, Colorado Technical University

Peregrine provides an affordable, high-quality programmatic learning assessment system that is user-friendly and provides real time data that can be adopted to lead to continuous program improvement.
– Randy Frye, Saint Francis University
---
Meet our Thought-Partner, Cheryl
Dr. Cheryl Noll has been a partner of Peregrine since 2012 as part of her role as Dean of the College of Business – System Wide at South University. It has been our pleasure to serve South University throughout their accreditation journey. See what Dr. Cheryl has to say about working with Peregrine.
---
Enriching the Student Experience
Student engagement continues to be a topic of importance to higher education professionals. William S. Lightfoot, Dean, and Burt Reynolds, Professor, at the School of Business at Southern New Hampshire University share how they used Peregrine's OneDay: Business Strategy Simulation and modules that support academic leveling to get their students more engaged in learning.
---

"We administer the CPC exam to our students in business capstone courses. We find the results important for our students and for our University to assure our student they are receiving a high quality business education and to provide our faculty well documented direct assessment of student retained learning. The CPC testing process is helping us close the quality loop."
– Michael Reilly, Ph.D. Executive Dean College of Business & Professional Studies, The University of Arizona

Peregrine has provided valuable resources for our students and for the Business Division at Lewis-Clark State College. The Business Resource Center provides our students with current and relevant cases to analyze. The exit exam gives them an opportunity to see the areas they are strong in as well as the areas they may want to further develop as they launch/continue their careers or go on to graduate school… The customer service is outstanding — responses to request for information or help are always promptly addressed!
– Jill Thomas-Jorgenson, Assistant Professor of Business at Lewis-Clark State College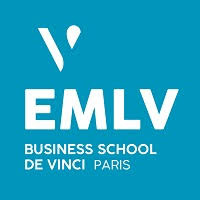 "Peregrine provided us with several solutions. For our program assessments, we are using the various test banks to measure student acquisition of selected skills, competencies, and knowledge. The offer is broad, and we can tailor the areas we want to cover to our needs. Plus, it is easy to implement. It took the workload off our faculty's desk and provided solutions to program assessment, accreditation demands and general program improvement.
We also integrated several modules into our program: Write & Cite and Leadership. Faculty have also been very satisfied with the ease to implement the modules into their classroom and given the current challenges, the online modules proved critical and essential.
Peregrine is very responsive and listens to its clients. Your service providers take time to explain things, they try to understand it from the client's perspective first and then they offer easy-to-implement solutions. Thanks so much."
– Chris Wert, Dean for Accreditation and Quality at Ecole de Commerce et de Management à Paris – EMLV

Peregrine Business Administration Exams are a good and useful assessment tool to measure our student's competence.  We have been administering Peregrine Exams to both our BBA and MBA students since 2017 for our assurance of learning purpose.  We found the exam results are very informative of our students' strengths and weakness.  We can compare ourselves with AACSB accredited schools, public universities, or any other groups we choose.  Since we have longitudinal data, we can also compare ourselves from year to year.  The subject areas analysis allow us to look at specific areas where we need to work on for continuous improvement.  The web based custom reports are very user friendly.  In addition, the customer service is excellent.  Whenever I have a question, I usually get a response the same day. 
– Guihua Li, Director of Asia Programs and Assurance of Learning, at University of North Alabama