Peregrine Global Services started as a dream to change the world. It began with the discovery that organizations of all kinds were in need of quality leadership training. In response, two friends came together and leveraged their leadership experience to form the Peregrine Leadership Institute.
The Peregrine team rapidly grew, gained a global reach, and soon made another discovery. Higher education needed flexible tools for quality assurance and accreditation activities. It was that discovery that led to the creation of Peregrine Academic Services.
For nearly 20 years, the Peregrine team has developed and provided high-quality, comprehensive solutions for higher education, industry, and individuals. The companies created to address challenges and impact the world have merged into one organization, Peregrine Global Services.
Every day, the Peregrine team provides solutions, whether it be higher education services, leadership and professional development, academic and leadership publications, or the Peregrine Global Foundation's social impact.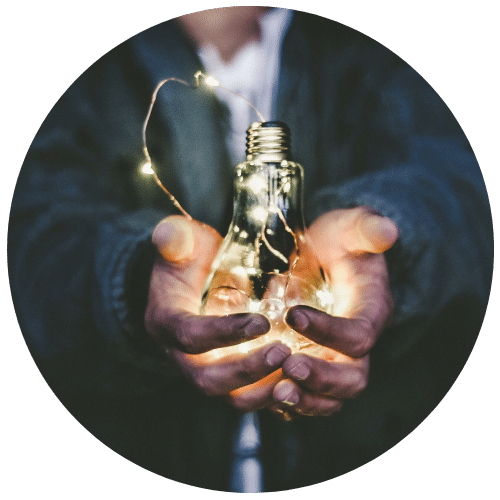 ---
Our Mission
It is our mission to make a difference in the world by fostering innovation, growing and developing leaders who can solve the world's complex problems, and improving the quality of higher education. Turning data into knowledge; knowledge into wisdom; and wisdom into action.
It is our pillars that guide everything we do. Many companies have values, but we live by ours – and this sets us apart.
Engaging

Your needs matter. We listen, we learn your uniqueness, and together we find your solutions.
Knowledgeable

Problems are dynamic. We offer a diversity of perspectives by leveraging our expertise from various backgrounds, cultures, and industries from throughout the world.
Relevant

Results that work. We provide practical solutions to solve today's problems for tomorrow's success.
---
Vision and Values
It is our vision to create innovative solutions to measure performance and provide learning opportunities by establishing ourselves as influencers in the educational space so that those we serve can achieve excellence.
We are a diverse team of difference-makers who lead with integrity, value quality, innovation, and life-long learning.
---
Milestones
2004 – Two friends collaborate to provide practical leadership education to local businesses and form Peregrine Leadership Institute.
2005 – Founders of Peregrine Leadership Institute are awarded Entrepreneurs of the Year by the Gillette Chamber of Commerce in Gillette, Wyoming.
2008 – While Peregrine's founder, CEO, and President, Olin O. Oedekoven was teaching at a university and serving on an accreditation committee, he got his big idea that led to the formation of Peregrine Academic Services.
2017 – Peregrine reached 1 million student registrations.
2018 – Peregrine Pathway Publications is formed to provide publications related to leadership and higher education.
2019 – Peregrine Global Foundation is formed to further our impact on the world through charitable activities related to leadership development and quality in higher education.
2020 – Peregrine Leadership Institute and Peregrine Academic Services merge to become Peregrine Global Services.
---
Our Service Guarantee
At Peregrine Global Services, we embrace the power of education. Our objective is to impact the quality of education in both higher education and business and industry. For this reason, we offer comprehensive and flexible education solutions that unlock each learner's full potential and build your capacity to serve those around you better.
Agile and responsive, we strive to understand your needs to improve individuals and organizations. The world is complex; problems are dynamic. By leveraging our expertise from various backgrounds, cultures, and industries, we offer diverse perspectives to address challenges. With us, you can find practical solutions to solve today's problems for tomorrow's success.
The Peregrine team aims to provide you and your team members, students, or employees with an exceptional experience. Our client contracts are all non-binding Therefore, if you feel that we have not delivered as expected, you are not obligated to continue using our services. We extend this commitment based on years of success since 2003, with more than 500 higher education institutions and 200 industry thought-partners including government agencies, nonprofit organizations, and private businesses.
We value you. Therefore, it is our service guarantee that we will fulfill our obligation to you with the highest quality of solutions possible.