The following forms and templates are available for download to help you and your organization succeed. Learn more about how Peregrine supports your success with Peregrine Pathways.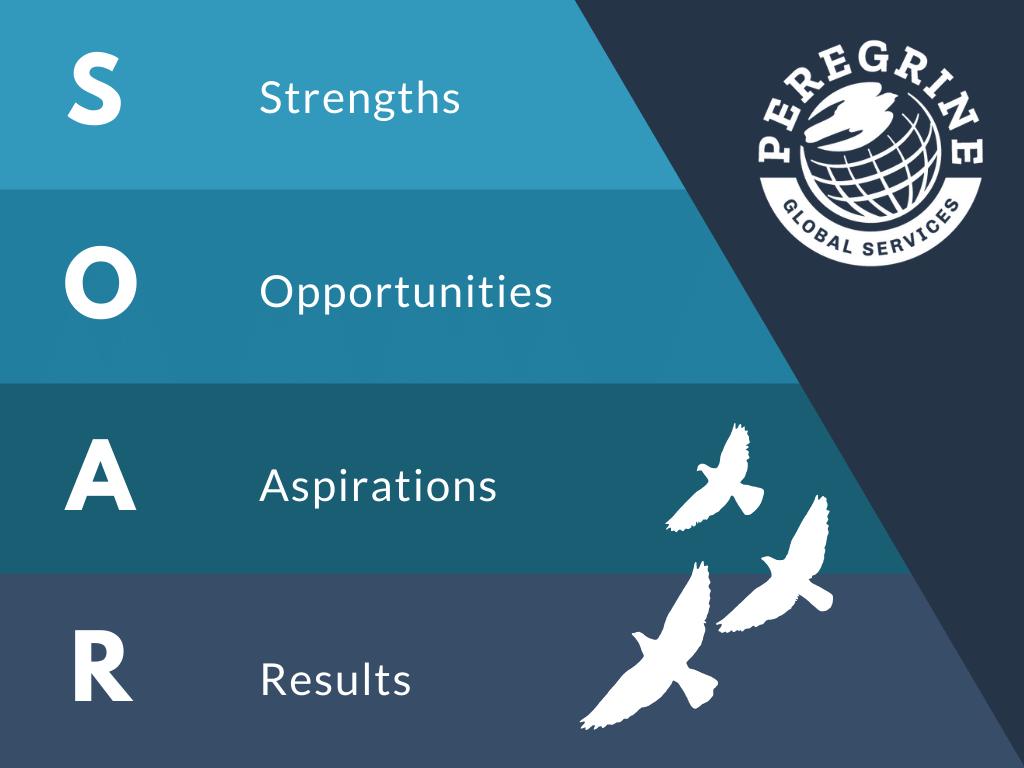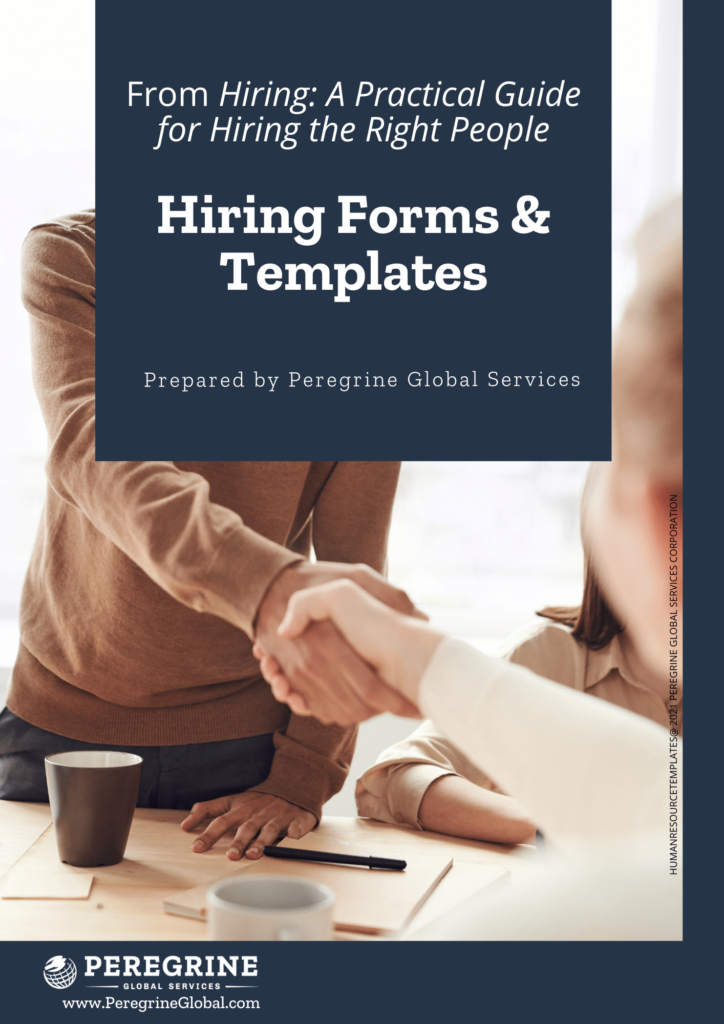 Hiring Forms and Templates
The forms, templates, and examples you need through the hiring process. Download this free resource for a job analysis form, job description form, position vacancy announcement, application for employment, interview evaluation form, credit report consent form, reference check form, and rejection letter examples. Learn more about how we can help you with your hiring needs here.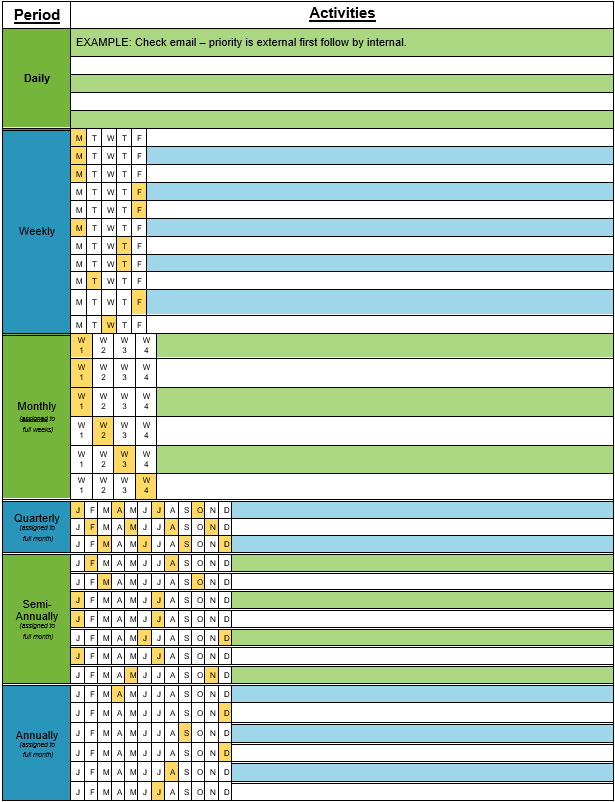 Operational Rhythm Templates
An operational rhythm represents the various meetings, tasks, or projects you must complete consistently. By adding the items, you do every day, week, or even year, you can better organize your workload and ensure you keep important tasks top of mind. To begin, fill in the activities based on how often they should be completed. Then, highlight the table to indicate the day of the week, week of the month, or month of the year that corresponds appropriately.