We tend to look at great leaders and think that leadership is a natural ability. We do not often see the years of study and practice that it takes to become successful at motivating and inspiring others to reach their potential. Leadership development is not a moment-in-time event. Instead, it takes focus, application, and accountability to make it happen. As you begin to develop a supervisor training program, it is critical that it is recognized as a continuous process.
At Peregrine, we have long said that leadership matters. Supervisors and managers play a critical role in the health and success of any organization. Supervisors are responsible for communicating the vision of executive leadership, motivating employees, setting the example, and gaining buy-in from the people that make the organization function.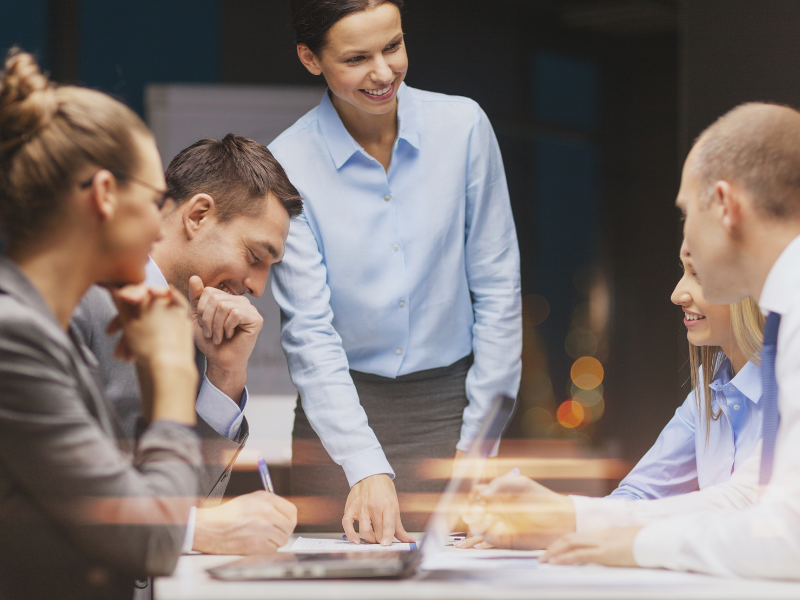 We all have had a bad boss. That person that is not responsive to questions or requests, doesn't delegate effectively, doesn't listen, doesn't appreciate hard work, takes credit instead of giving credit, or micromanages. The Balanced Careers provides a list of 31 common bad management behaviors. The adage "People leave managers, not companies" is familiar for a reason. However, we believe that supervisors are not intentionally bad, but most of the time, have not had the resources needed to develop their capacity to lead effectively.
So how do we develop a training program that will ensure supervisors have the resources they need to avoid the most common pitfalls and find success in leading their team?
Perform a Gap Analysis
Before you can develop or choose a supervisor training program, you must understand what your goals are. Zeroing on your goals and training priorities may feel overwhelming, especially if you have a group of diverse managers and supervisors with differing training needs. To ensure you are concentrating on the most needed skills and most lacking within your organization, completing a gap analysis will be a vital first step.
There are several ways to conduct a gap analysis for what skills your supervisors need. We recommend the following.
Consider the future needs of your employees and supervisors.

Are you or will you undergo a changing environment that will require new skills or require that supervisors use skills differently?
Will there be any change to workgroups, and how could the new dynamic impact culture and processes?
Will there be new processes, and what support will managers need to facilitate those?
Is there the potential for new growth, and how will that change employees' and supervisors' dynamics and needs?

Consider what cultural issues you may be having.

Do you have an abundance of conflict? How is it currently being handled?
Is there a lot of miscommunication and misunderstanding? We find that communication is one of the most common issues experienced in the workplace.
Are people complacent in their work? Why could this be the case?

Consider having an external organization conduct a formal analysis. Often, we need an objective set of eyes. Peregrine Global Services has provided such expertise to organizations for nearly 20 years.
Conduct regular employee surveys that are truly confidential and use the results to identify areas for improvement.
Use a 360-degree assessment to measure the competencies of your leadership team objectively and fairly. EvaluSkills: Workplace Skills Assessment reduces subjectivity and increases confidentiality with an online interface and 5-point Likert scale rubrics that provide specific behavior statements with scaling.
Developing Your Training Program
Once you feel confident in what your supervisors and managers need to be effective leaders, it is time to develop your training program. The process of creating an effective training program is simple but requires a lot of consideration and resources. Another option is to choose a training program that meets the needs of your organization. Peregrine Global Services provides a 12-unit comprehensive supervisor training program that can be completed online. The program includes online self-guided courses and live, virtual interaction with leadership experts.
Identify Your Supervisor Training Program's Learning Objectives
Utilizing the information gathered in the gap analysis, you will align your training goals with learning objectives. Learning objectives describe what new knowledge, skills, and competencies a learner is expected to develop by the end of the training.
Let's say that you find through an employee survey that performance management processes are not conducted appropriately. Employees are disgruntled by the way the process is executed, and your supervisors don't understand why employees don't seem to correct their behaviors.
The goal: Performance management is a productive and effective process that provide employees with the feedback and corrective action needed to find success in their roles.
Some potential learning objectives that support the goal are:
Apply the steps for performance management problem analysis.

Effectively deal with emotional behavior.

Conduct an employee performance counseling session.
Create Your Learning Activities
Learning activities are the tasks that trainees will complete to achieve the learning objectives. There are generally three types of learning activities: didactic, active, and collaborative.
Didactic learning includes activities such as lectures, videos, and readings. Although learning in a didactic setting is quite passive, it also presents a very efficient was to provide information.
Active learning activities comprise of simulations, problem-solving exercises, and projects. Active learning provides an opportunity for trainees to practice the skills and apply the knowledge gained in the didactic learning activities.
Collaborative learning allows learners to actively learn in a group setting, which further enhances the development of soft skill competencies. Activities within collaborative learning can include role-playing, group projects, or discussions. Peregrine's Your Bridge to Supervision, 12-unit supervisor program, includes virtual seminars that provide an opportunity for trainees to apply concepts together through live and online interaction and discussion. The program integrates all three types of learning.
There is not one learning activity that is better than the other, but each provides advantages. The best learning experiences will include a combination of all three.
Evaluate Your Supervisor Training Program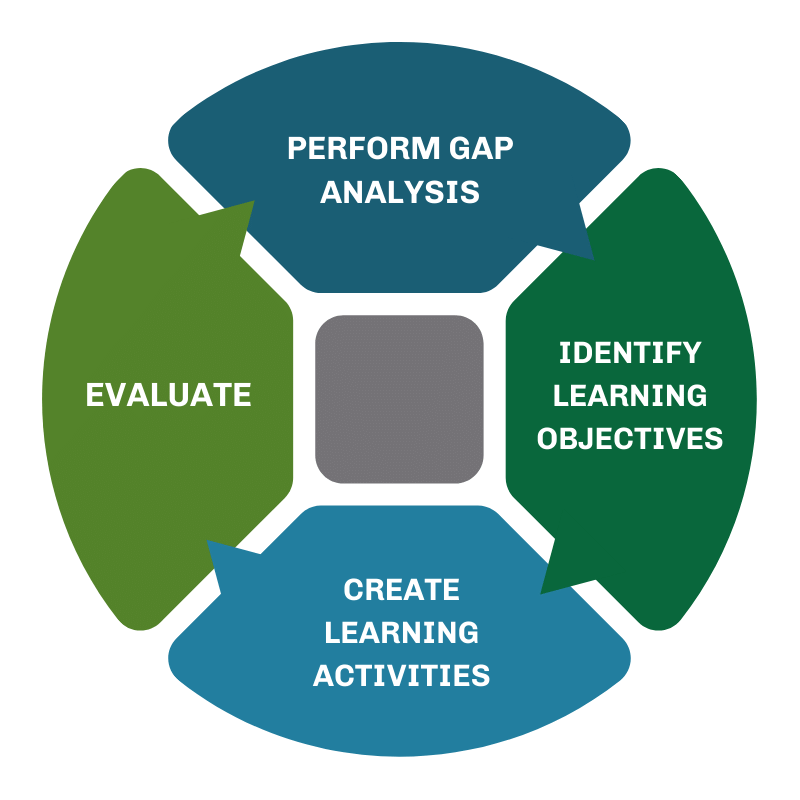 Once you have a solid plan for your learning activities and the resources you will need to implement, you will need to consider how you will evaluate whether the learning objectives were met. Evaluation can take a variety of forms, including demonstration of skills learned through a project, quizzes and exams, or an additional 360-degree analysis to see if soft skill competencies have improved. The most important take-away for evaluation is that it is used to continue to refine your efforts and provide a training program that addresses your supervisors' needs.
Building great leaders in your supervisory and mid-level management employees is an investment that will result in higher employee satisfaction, a positive culture throughout the organization, and reduced turnover.  These positive workforce metrics will in-turn, manifest excellent customer retention and increase your bottom line.  And the more leaders you grow, the greater the return on your investment.
Peregrine Global Services is recognized by SHRM and offers Professional Development Credits for SHRM-CP® or SHRM-SCP®. Your Bridge to Supervision series qualifies for 60 SHRM PDCs.
Peregrine Global Services is here to help you through your leadership journey. Learn more about the other resources and opportunities we have to your professional growth and development.
If you found How to Develop a Supervisor Training Program helpful, sign up for our newsletter for more tips, insights, and upcoming news.