All organizations have a customer. Some may call their customer a client, a student, or even a patient. No matter how it is defined, a customer is a person whom your organization aims to serve. When we put our customers' needs first and provide an exceptional experience, we increase customer loyalty and business success. 
Customers can make or break a business and understanding the importance of those you serve will reduce a lot of frustration for managers, team members, or entrepreneurs. According to a 2016 study, U.S. businesses are losing $62 billion per year because of poor customer service.
Why is loyalty important?
It is estimated to cost five times more to attract a new customer than retain an existing customer.
Therefore, fostering loyalty among your customer base is vital. Loyalty refers to customers' intention to continue to do business with a company, increase their spending, or act as advocates for the company. Customers do not expect to be dazzled, but instead, customers are concerned with the ease of completing the transaction, using the service, and seeking assistance when needed. The following are three ways you can begin to increase customer loyalty.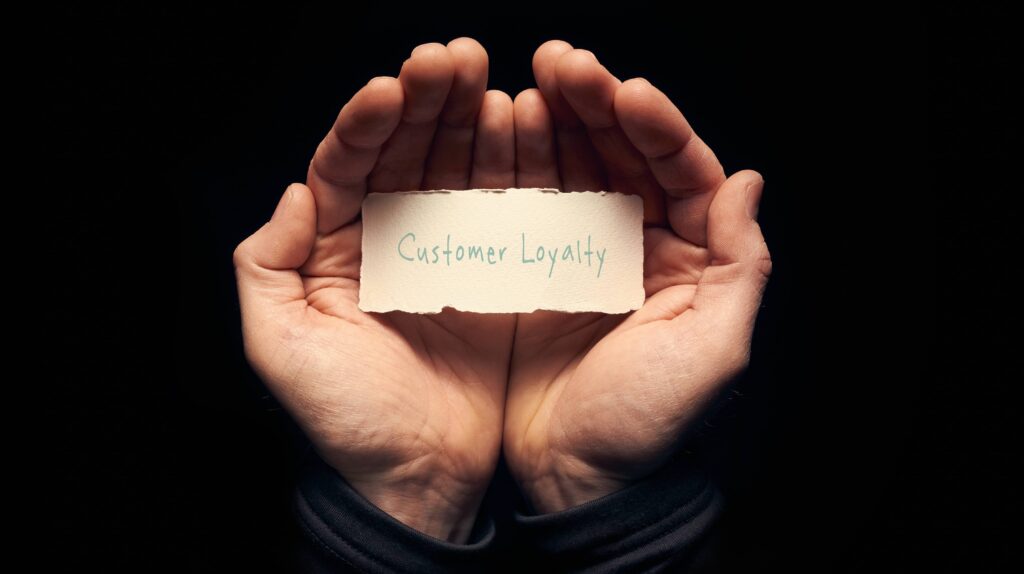 Anticipate the Needs of Your Customer
When a customer contacts you with a need, the interaction should not be a standalone event. Instead, this interaction should prompt you to ask yourself, how many other customers have this need? Ensure you are tracking customer complaints and problems to identify the source of your customers' common frustrations. For example, Fidelity offers suggested next steps on its website. The result is a 25% generation of self-service transactions and 8% drop in calls per household.
Also, you should continue to ask yourself what other issues may arise related to this one? At Peregrine, we like to call this bringing the butter. When you go to a restaurant and bread is brought the the table, it is assumed that the server will also bring butter. By failing to think of the butter, the server causes the customer additional effort.
Understand and Address the Emotional Aspect of Customer Interactions
When a customer reaches out to your company with an issue, they are likely already frustrated. One of the ways that customer service reps can help is by practicing empathy. Empathy functions in three different ways. This includes the ability to understand the customer's position, understanding how the customer feels, and finally having and showing empathetic concern for the customer.
Customers are more likely to respond positively when a customer service rep's actions communicate that they care. LoyaltyOne, the Air Miles Reward program operator, teaches reps to offer alternatives when a flight is unavailable. The small change has caused a 15% reduction in repeat contacts.
Minimize Customer Effort
An organization can increase customer loyalty by merely reducing the effort required by the customer. When an organization aims to decrease or illuminate barriers to solutions, they are making the most significant impact on improving their customer service. Removing the following barriers will reduce customer effort.
Being required to contact the company repeatedly to solve a problem or receive assistance.
Being transferred repeatedly.
Having to repeat information.
Having to switch from one service channel to another (from a web-based service to a telephone call).
To learn more about how leaders can contribute to bringing your organizational focus back to the customer. Much of the content you read here today comes from our book, Leading Organizations. Find out how to get your copy here.
Also, Peregrine provides affordable training opportunities for leaders and team members alike. Check out our module Quality Customer Service that can be used to develop your employees into excellent customer service reps here.