Academic writing is a skill, not a talent someone is born with. Our conversations with faculty over the years have shown that most students lack formal instruction on academic writing before entering their program. Many high school students have never used the required documentation style. Still, they're expected to magically know documentation style rules for their college-level work. Graduate students may be returning to their studies after years in the workplace. They rarely get instruction on documentation styles before beginning coursework and research. Peregrine has worked with schools since 2017 to help students avoid plagiarism and write well.
We've heard repeatedly that faculty wish students were better prepared for the types of assignments they're given. Here are a few problem areas we hear about:
Learners fail to determine the credibility of a source.
Learners misunderstand plagiarism and its consequences and would benefit from learning techniques to credit others' work.
Learners are unfamiliar with the required documentation style for their field.
Many learners need guidance on grammar, syntax, tone, and structure.
A study by Brockman et al. (2011) found that students often need to learn to evaluate the quality of their sources. The faculty focus groups in this study said that often student research meant collecting a bunch of stuff from various online sources and throwing it together. Students had trouble summarizing, analyzing an author's main points, and considering any bias. They had difficulty synthesizing material and considering opposing viewpoints. Overall, students overestimated their ability to research and review credible sources.
While most faculty members view writing instruction as separate from content instruction, the bulk of academic writing occurs in content courses rather than English courses. This means that faculty are left to deal with gaps in students' writing literacy.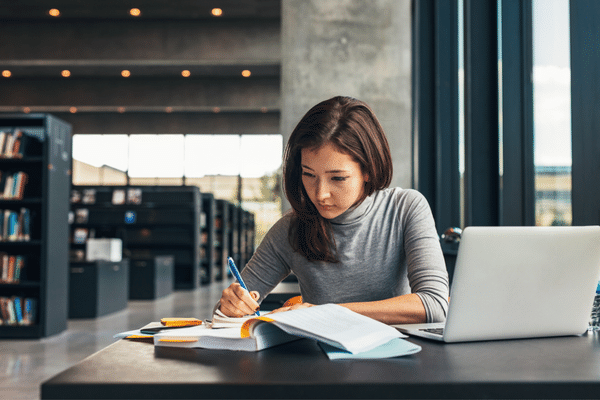 Upcoming Webinar – Prepare Students to Write for the Classroom and Workplace
Join us on March 1st at 11am ET for a webinar with Michelle Bradford, PsyD, from Fresno Pacific University, who will share how they effectively implemented an online, self-guided module to give every student a solid foundation in academic writing. Additionally, the Peregrine team will share some interesting insights from our aggregated data and a solution to developing foundational knowledge in business writing.
Help Students Avoid Plagiarism
Faculty view good writing as critical for student success, but they often need more support in the type of instruction they provide. Consider this quote from Stephen Wilhoite on plagiarism: "Even though there will always be dishonest students, most cases of plagiarism result from honest confusion over the standards of academic discourse and proper citation. Therefore, we might more successfully combat the problem by spending more time helping students learn how to avoid it."
Plagiarism is an ugly word, but there's a problem with our emotional reaction to plagiarism, which often includes accusations of cheating, theft, and dishonesty. While some cases of plagiarism are flagrant violations, many are inadvertent. Some students simply need to become more familiar with documentation requirements. They've been incorrectly taught that if they change the wording from their source and use a bibliography, they're not committing plagiarism. Techniques you can use to help students avoid plagiarism include having students participate in discussions on hypothetical examples of plagiarism, or conducting regular reviews of documentation requirements for quoted, paraphrased, or summarized ideas. It also important to reinforce the need to give credit where credit is due.
Although improving student writing is a key driver of improving program success, higher education faces two main obstacles: students coming into programs with varying levels of writing skills, and faculty lacking the time and resources in their courses and programs to lay the foundation for writing success.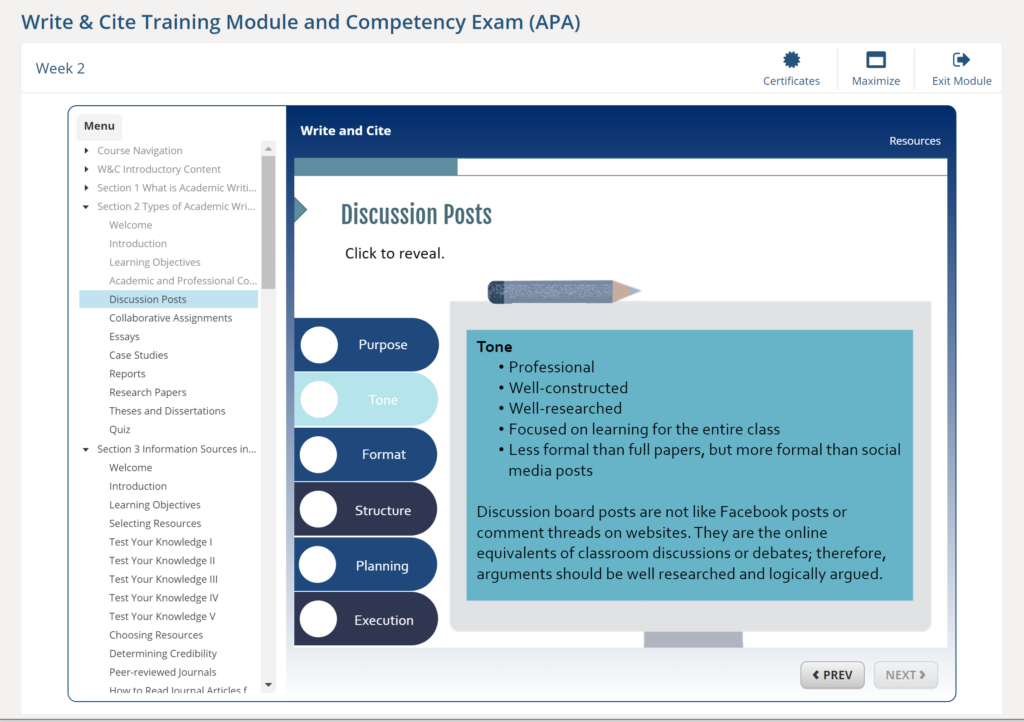 One effective method for laying the foundation for academic writing success is to add Write & Cite® into the curriculum. This online module is embedded as an activity within a course, serving 3 purposes:
Write & Cite® assesses student baseline knowledge of writing competencies. What do they know as they begin the program?
Write & Cite®'s interactive sections provide direct training on any deficiencies.
The module serves as a reference for two years. As students finish the module and continue in their program, they can go back and refer to it anytime they need to, to reinforce that knowledge.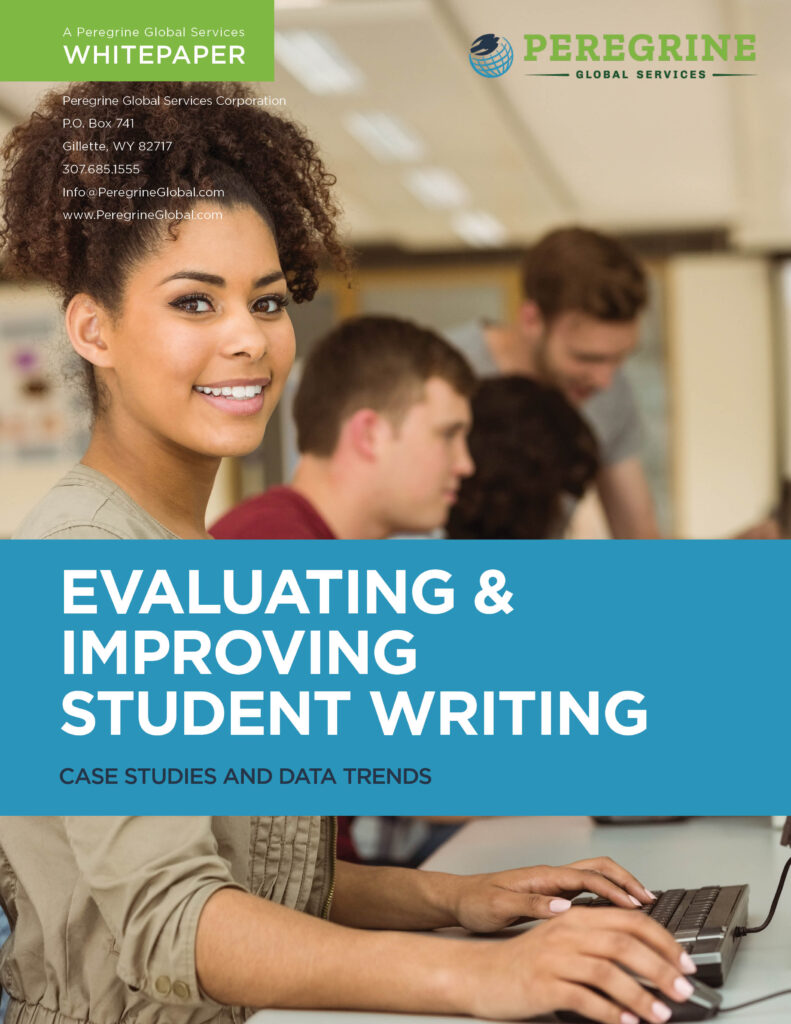 Evaluating & Improving Student Writing: Case Studies and Data Trends
Write & Cite® pushes learners to think about the purpose behind their writing, and provides skills that can make them better written communicators beyond their academic careers. In this paper, we review the effects of Write & Cite® on learners' understanding of academic writing concepts. Does the early introduction of the expectations and requirements for academic writing, combined with retrieval practice (or quizzing), positively impact student understanding of techniques used to produce quality written assignments? This whitepaper aims to understand trends and relationships based on the aggregated data associated with client schools using the Write & Cite® module to improve student academic writing. This whitepaper also includes case studies from schools using Write & Cite®, demonstrating the module's effect on student success.
Case Study: Fresno Pacific University
The original case study featured in Evaluating & Improving Student Writing was written and prepared by Michelle Bradford, PsyD and Katie Fleener, PhD at from the school of Business at Fresno Pacific University.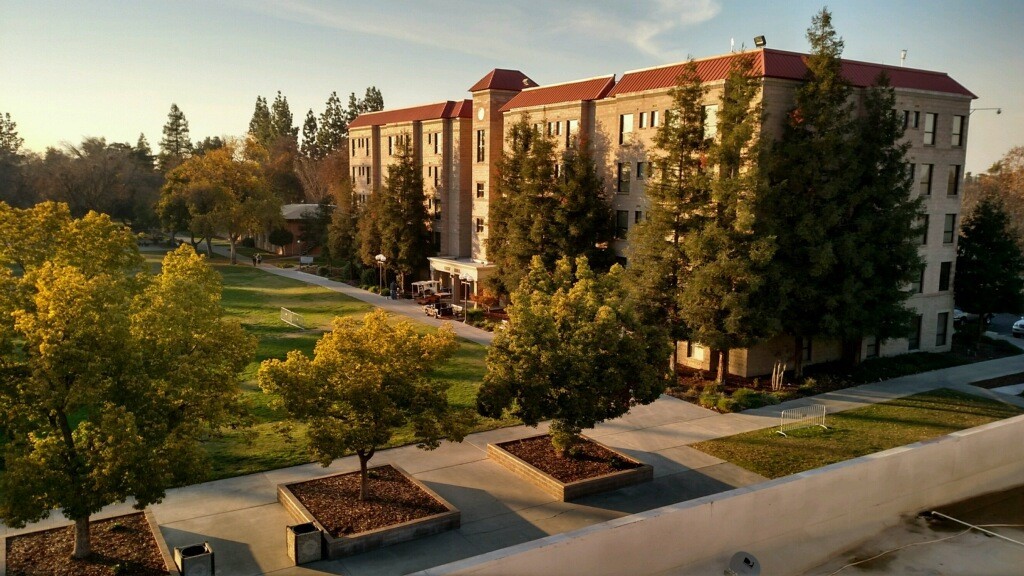 Fresno Pacific University offers us insight into a few of the challenges they identified with students' academic writing and how Write & Cite® offered a solution. Fresno Pacific University is a Hispanic-serving institution in the Central Valley of California. They support students at five onsite campuses and online.
Fresno Pacific University serves three student populations: undergraduate, accelerated degree completion, and graduate students taking courses in various modalities. These students come into the program with differing experiences and foundational knowledge. For example, some students are used to a documentation style different from that used in their program; others have not written any academic paper in years. The pandemic and the resulting shift away from in-person tutoring affected the opportunities once available to improve writing, while written work became ever more important. Therefore, Fresno Pacific implemented Write & Cite® so students could begin their educational pursuit with a solid understanding of their program's expectations for academic writing.
In their program, all students complete the Write & Cite® module. It has been added as an activity to the first class in many of the available business degree programs, setting the stage for better writing throughout their studies. Fresno gives students credit rather than points for completion to encourage student engagement in the learning process. Write & Cite® has empowered their students to work on fine-tuning their writing skills throughout their program. It has also helped students avoid plagiarism. As values, ethics, and character development are cornerstones of Fresno Pacific University's curriculum, use of Peregrine's Write & Cite® module supports their high academic standards by contributing to the development of ethical, well-document academic writing within the School of Business.
Recommendations for Implementation
Recommendations for Implementation
After six years of partnering with higher education institutions like Fresno Pacific University, we have developed some best practices and recommendations for implementing Write & Cite® to improve student writing and help avoid plagiarism.
Incorporate Write & Cite® early in the program. Rather than making it a graduation requirement, using Write & Cite® early in the program sets the expectation for all written assignments: discussion board posts, case study analyses, research papers and theses.
Share with students the value of two-year access as a resource. Emphasizing that they have two years of access helps students focus on completing the module to their best ability while letting them know they can continue to use the sections as a resource as they advance in their program.
Connect the module with activities and assignments. Activities in the courses should be implemented in relation to the module material to improve knowledge retention.
Pair it with our Business Writing Fundamentals Module. This module teaches the basics of writing a business letter, preparing a report, writing for a publication such as a peer-review journal or a book, and choosing appropriate methods or technology to send your message, adding another tool for effective writing in students' professional lives.
Learn more about Write & Cite® during this recorded webinar.
References
Brockman, E., Taylor, M., Kreth, M., & Crawford, M. K. (2011). What do professors really say about college writing? English Journal, 75-81.
Wilhoit, S. (1994). Helping students avoid plagiarism. College Teaching, 42(4), 161–164. https://doi.org/10.1080/87567555.1994.9926849