Eye contact – in the United States and Western Europe, making eye contact is a way of saying, "I am interested in what you have to say, and I respect you." However, this is not the case everywhere. For example, in East Asian cultures, eye contact is seen as rude or a sign of aggression. These cultural differences can be problematic. However, prioritizing diversity and inclusion can help individuals mitigate potential problems that arise from cultural misunderstandings.
We live in a complex, interconnected world where diversity, shaped by globalization and technological advance, forms the fabric of modern society. In this era, diversity and inclusion in the business environment are about more than gender, race, and ethnicity. It now includes diverse religious and political beliefs, education, socioeconomic backgrounds, sexual orientation, cultures, and even disabilities.
Diversity & Inclusion Explained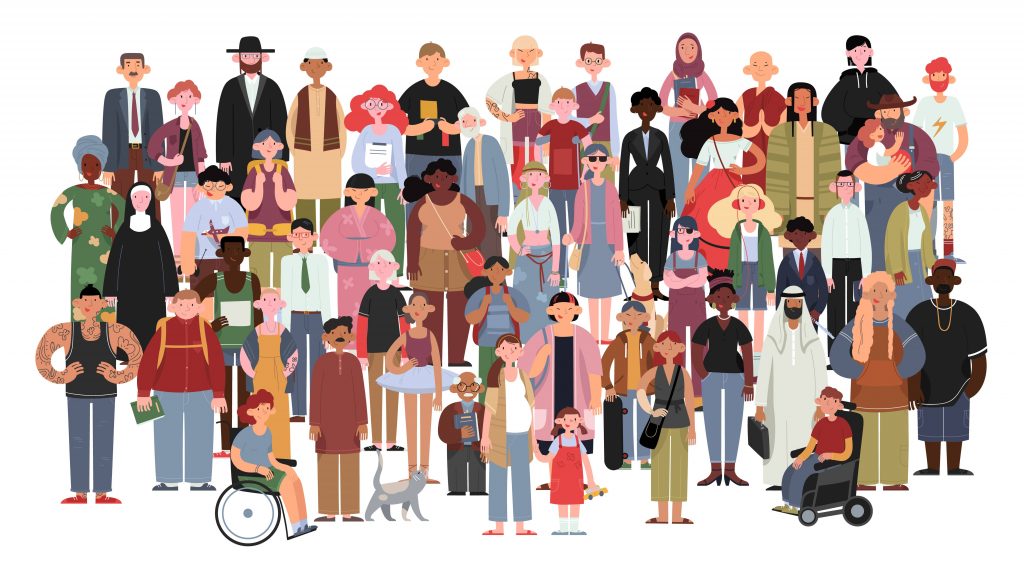 Diversity in the workplace means that a company hires a wide range of diverse individuals. Diversity is often misunderstood as solely multicultural matters. However, it also applies to diversity of gender, race, ethnicity, age, sexuality, language, educational background, etc.
Workplace inclusion is the concept of treating all employees equally with the same availability of opportunities, resources, and the possibility of success. No one employee is assumed to have an advantage based on race, gender, background, or other precursors to employment.
While workplace inclusion might seem like a standard to avoid discriminatory practices, it moves past discrimination and into the avoidance of workplace cliques. By knowing how to rid employees of any bias they might have formed in the workplace, companies can thrive with a diverse workforce and find ultimate success.
Benefits of Diversity and Inclusion
Enterprises are discovering that they are gaining benefits that go beyond the optics by supporting and promoting a diverse and inclusive workplace. Organizations have the transformative power to change and contribute to a more open, diverse, and inclusive society. Therefore, creating a diverse and inclusive workplace is critical to supporting a company's social responsibility. Additionally, sustaining an inclusive and diverse workplace provides organizations with a competitive advantage.
Diversity and inclusion bring the strength of different perspectives to problem-solving in the workplace. According to Ted Colbert, Boeing's Chief Information Officer, "The best workforce is a diverse workforce." Countless studies support this statement, directly linking organizational Diversity and Inclusion (D&I) to higher profits. However, while profit is a driving force for companies to integrate a particular effort into their core strategies, the more important question here is why this connection exists. Therein lies the true source of competitive advantage for organizations.
Diversity of experience and opinion has been tied to innovation and creativity of thought time and again. One Forbes Study identified workforce diversity and inclusion as a key driver of innovation. Many other sources agree that innovation and creativity of thought are linked to competitive advantage as evidenced by increased profit, market share, and sales.
Diversity & Inclusion Stats
Inclusive businesses are 1.7x more likely to be leaders of innovation in their field.1
Inclusive businesses are 120% more likely to meet financial goals.2
Employees in inclusive companies are 3x more likely to be happy at work.3
Diverse and inclusive companies are 35% more likely to outperform their competition.4
Diverse teams outperform individual decision-makers up to 87% of the time.5
Diverse companies are 70% more likely to capture new markets.6
3 Ways to Support Diversity and Inclusion in the Workplace
When we listen and celebrate what is both common and different, we become wiser, more inclusive, and better as an organization.

Pat Wadors, Chief Talent Officer at ServiceNow
Ensure every voice is heard, welcome, and respected.
Creating an inclusive environment means giving team members the safety to say "I don't know" or to speak up when they have something of value to add to the conversation. Therefore, it is important for organizations to be deliberate about including the voice of everyone at the table. If you have individuals who are not comfortable with expressing their views and often are quiet in the face of conflict, work to ensure those individuals have the time and space to communicate their unique perspective.
Give everyone a chance to be heard and ensure that they feel respected regardless of their ages, gender, race, region, sexual orientation, or culture.
Develop Learner's Understanding of Diversity & Inclusion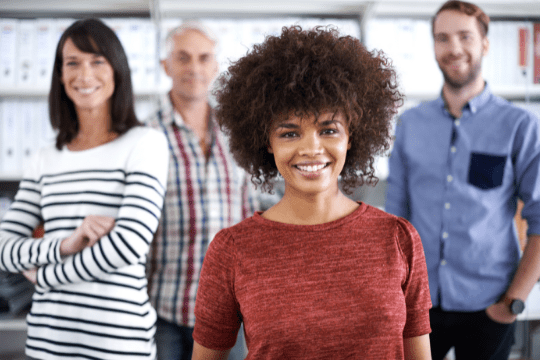 Want to learn more? Discover how Peregrine is supporting Diversity and Inclusion education with our online module, Discovering the Power of Diversity.
Improve Cultural Intelligence.
Cultural Intelligence is the capacity to work effectively with groups of people from any culture. In other words, someone with a high cultural IQ can be dropped into a culture they know nothing about, and will be able to observe, empathize, and develop relationships with people, despite not speaking a word of their language.
This helps break down biases, prevent incorrect assumptions, and motivate individuals to become comfortable in new situations with people from different cultural groups.
You can improve cultural intelligence by:
Being curious an interested in learning about other cultures.
Developing an awareness of self in relation to others.
Making your mind a clean slate.
Developing an awareness of your implicit and explicit biases.
Improve Intercultural Communication Skills
There are several strategies that can be used to better understand and improve intercultural communications. And, while it depends on the situation and what component of culture you are dealing with, the practices listed below can be used to help in any cross-cultural situation to make sure your message and intention is clear, and that you understand what others are saying.
Research cultural practices, norms, and standards for communication.
Be willing to ask questions when you are uncertain of cultural norms.
Pay attention to nonverbal language and practice active listening.
Repeat or confirm what you think is being said.
References for Stats