In higher education, we all felt like we were thrown into a super sprint of digital transformation this year when campuses closed their doors. In a matter of a week or two, in most cases, faculty were asked to be ready and start teaching students online.
It felt like everything transpired overnight: the switch to online instruction, the technology learning curve, and resolution of access and connectivity issues.
Interestingly, the disruption of the traditional university model has been on our radar long before the pandemic. According to a survey by Navitas Ventures in 2017, 50% of university leaders, students, and edtech founders believed that technology would disrupt our traditional method by 2025.
What is Digital Transformation?
Digital transformation is the transformation of an institution's core functions to better meet learners' needs by leveraging technology and data. Therefore, to simply use technology does not meet the standards necessary for digital transformation. We must adopt technology to improve the learner experience and improve learning outcomes is essential.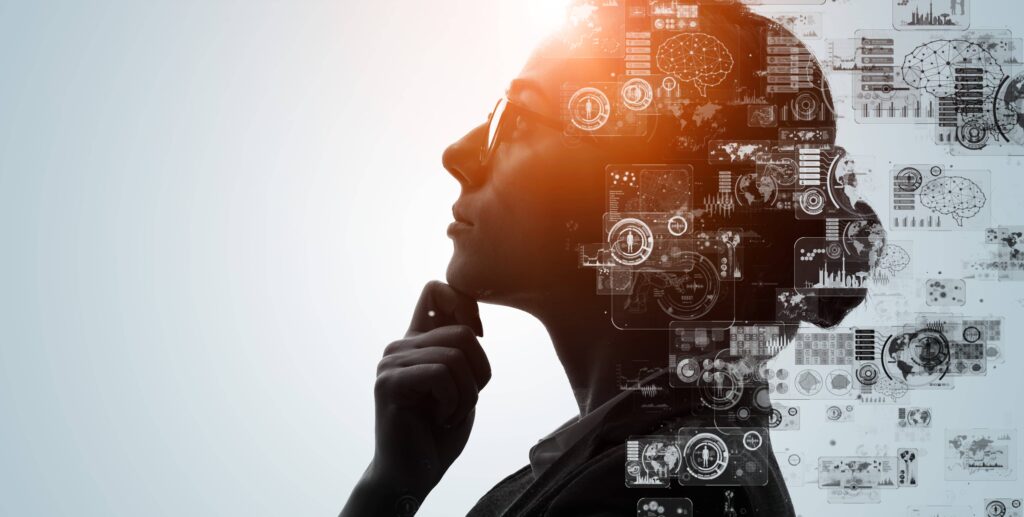 Although educators have made significant progress over the last year, the sprint we all ran needs to become a marathon. Digital transformation should be a process, not a one-time job.
The fact is the pandemic will change higher education as we know it forever. We do not envision that when the pandemic is finally over, students will return to classes and readily engage in the didactic approaches to instruction that they had expected previously. Instead, we should expect to provide our learners with variety of engaging, innovative, and blended methods. The way we structure our courses and the types of instructional content we provide should continue to be enhanced as we run our marathon.
Faculty have been creating curriculum content as far back in history as we remember. Since the advent of online higher education, faculty members and curriculum designers have worked to take what happens in a classroom and find an effective way for delivering the same content in an online setting. We know, especially after everyone tried during the swift transition to online, that converting in-person lectures into video content does not satisfy student expectations or engage learners in a meaningful way.
Learners need and want instructional content that actively engages them in the process of learning. Learning is a personal experience, and when we can provide learners with the opportunity to understand, apply, experiment, and reevaluate, we are truly supporting the construction of knowledge.
Barriers to Instructional Content Innovation
Course content needs to go beyond readings with video lectures and encompass a full suite of activities, assessment, project-based assignments, discussion, and rich multimedia. The primary motivator for those universities to undergo digital transformation is the belief that it can improve the student experience. 94% of universities surveyed by Navitas Ventures reported this was a key outcome of digital transformation.
The largest barrier to creating such an online experience is that faculty have found that time constraints with online teaching to be even greater than in classroom teaching. Our faculty just don't have the resources to embed their online courses with the content that promotes student engagement and success. Even large institutions with teams of instructional designers are struggling to keep up with the need.
Today, more than ever before, higher education professionals do not have to rest alone on the resources within their departments for content. The pandemic has caused a surge in creating dynamic online content that can be easily integrated into an on-campus or online classroom. The benefit to higher education is that it can provide high-quality instructional material at a fraction of the cost of developing it in-house.
Through our sprint, we pushed innovation to its limits, and now we must take advantage of the resources we have at our disposal. When we continue enhancing the student experience, we will successfully promote lifelong learners and develop graduates ready to take on the world.
Watch our recorded webinar to learn more about online content that effectively engages learners.
Peregrine Global Services provides higher education professionals with cutting edge instructional content. Together, we can improve learning outcomes and enhance the student experience. To find out how you can become our thought-partner and effectively impact the quality of education, contact us.