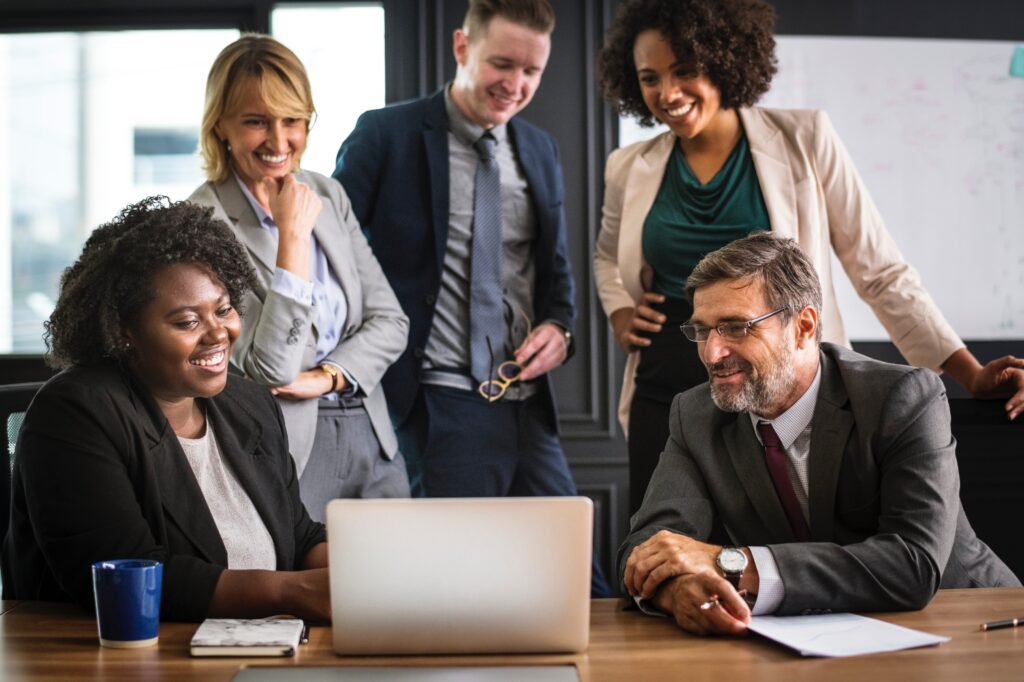 At the core of every higher education institution's mission and vision is quality. Colleges and universities worldwide understand their responsibility to provide students with programs and instruction that prepare them to be active contributing members of society. When you began the accreditation process, it is important to understand how to form an effective accreditation committee.
To adequately prepare students, all higher education institutions must participate in continuous improvement efforts that are focused on meeting and exceeding minimum standards of quality. Accreditation is one of the key ways of demonstrating a commitment to quality education. Furthermore, obtaining and maintaining institutional and programmatic accreditation is vital to communicating value to prospective students, employers, and all other stakeholders, including faculty and alumni. Peregrine works directly with various institutional and programmatic accrediting bodies including:
It is through our partnership that we are able to help higher education institutions impact quality in education.
However, programmatic accreditation is consuming and costly. Once an institution commits to seeking accreditation for its program, whether it be business, early childhood education, or health care administration, getting through it can feel daunting or nearly impossible.
Forming an effective accreditation committee allows institutions to take control of the process. For over 20 years, Bill Parrott has worked directly with schools to achieve accreditation and reap the associated benefits. Parrott asserts that a well-structured committee of 6 to 8 of the right people is instrumental to the process.
→ Help your team move through the accreditation process more efficiently with our Assurance of Learning Workbook. Click here to download.
The Editor
The editor is responsible for compiling all the information and narrative provided by other committee members to craft a well-organized and consistent self-study. As someone who spent a significant portion of his career reading self-studies, Parrott reports, "It is much easier to read through a self-study as an accreditor when it has one voice." Most editors are chosen based on a person's ability to stay organized and write well.
The Administrator
The process of accreditation is long and arduous, and the administration must understand the inner workings of applying for accreditation. The best way an administrator can gain this understanding is by being a part of the process. Furthermore, committee members need the support of their leadership as they work to gather information, keep each other accountable to deadlines and requirements, and seek out course or service hour release, so they have adequate time to commit to the accreditation process. The administrator will depend on the size and structure of an institution, but usually is a dean of the program, associate dean, or department chair.
The Project Manager
Accrediting bodies often suggest that higher education institutions need 18 months to 2 years to apply for accreditation. Over the two-year process, the committee will have a series of milestones, including gathering data and information, drafting, compiling, revising and editing, proofing, and more revising and editing. Parrott explains that to keep the committee on track, "You need someone good at planning and hyper-organized. You got to find the right person, and they will be able to plan the next two years to the week." The project manager should be able to reverse engineer the project based on the date of the site visit, develop hard deadlines, and communicate those deadlines.
The Support
The support refers to everyone else on the committee. Usually, these are faculty members who work within the program that is seeking accreditation. They can also be administrative assistants or work studies. These individuals are responsible for gathering the information, data, and utilizing it to complete their assigned portion of the self-study. The support is responsible for adhering to the deadlines set and making sure the editor has the necessary information to complete the full self-study. The work should be divided among individuals in the support role based on their specific responsibilities or areas of expertise.
The process of applying for accreditation may be long and complicated, but with the right people at the table, the process becomes much easier. Brimming with experience and knowledge related to accreditation, Parrott's most meaningful advice on how to form an accreditation committee is to make certain you continue to get stakeholder buy in at every turn.
Peregrine provides various accreditation-based services that help you impact the quality of education. Learn more about how we support our higher education thought-partners.