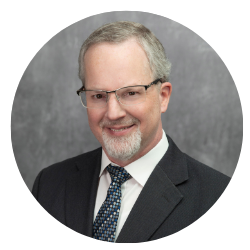 Austin Echols
Senior Services Manager
Austin Echols, Senior Services Manager, subscribes to the notion of doing it right the first time. Since 2019, Austin has ensured the services provided to Peregrine's clients meet quality standards. He maintains quality in all we do through the overall facilitation of academic and professional development services, including concept design, implementation, and management. Austin takes a collaborative approach as he works closely with third-party subject matter experts, reviewing their deliverables to ensure adherence to standards. He also launches new services for our clients, conducts service audits to determine any needed revisions, and defines/refines processes and procedures that guide the service life cycle stages. 
Austin is a Certified Quality Manager by the American Society for Quality, which, combined with his prior work history, has equipped him with an eye for detail. Prior to joining Peregrine, he served as a Laboratory Quality Assurance Officer for a national environmental company where he maintained quality assurance records related to training, oversaw testing programs and corrective actions, performed document control and records management, and developed and implemented a comprehensive quality assurance program for laboratory testing sites.
Austin is also a strong proponent of continuous improvement and enjoys being part of an organization that makes a difference in the world.
In his spare time, Austin likes being outside with his wife and daughter. He is an explorer at heart and relishes discovering the variety and beauty of the world around us.
"Work at Peregrine is enjoyable because it permits us to utilize our individual skills, promotes a family atmosphere, and is truly meaningful," he says. "At the end of the day, I feel like I have contributed to something, rather than just 'went to work.'"