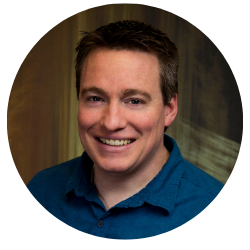 Ryan Scott
Senior Software Developer
Ryan Scott began his journey as a software developer at eight years old on an Atari 800. Software Development is in his blood. His passion led him to obtain his first professional job as a computer programmer at age 14. Ryan competed in national events throughout his high school years, once finishing second in the nation in the programming division.
Ryan's passion for software development and 35 years of experience shines through his work at Peregrine, where he serves as a Senior Software Developer. Ryan actively designs and implements Peregrine Global Services software solutions. He deploys and maintains the server architecture that hosts our website services, supports internal employees with in-house products, and keeps Peregrine Global ahead of new and emerging technologies to remain at the forefront of EdTech.
When he is not writing software, Mr. Scott likes astronomy and astrophotography — or taking telescopic pictures of the night sky. He also spends time with his family, exploring, camping, riding ATVs, and collecting tech gadgets.
"I love creating software and have done it for most of my life. It's great being in a profession that I love."