Peregrine Pathways leverages over 100 years of leadership and business expertise to provide you with exceptional professional development opportunities. Learn more about your guides through your professional and leadership journey.
Olin O. Oedekoven, Ph.D.
President & CEO
Leveraging nearly 40 years of leadership and education experience, Dr. Olin Oedekoven develops values-based leaders and impacts the quality of education worldwide. Founder of Peregrine Global Services, Dr. Oedekoven took the company from a leadership seminar in a living room in 2003 to a globally recognized corporation serving more than 150 business & industry partners and over 500 higher education institutions. Because of his entrepreneurial spirit, he has successfully guided the Peregrine team to improve and create services, including programmatic assessment services, online instructional modules used to develop business acumen and essential soft skills, and various leadership and professional development services.
Dr. Oedekoven earned his MBA and Ph.D. in business and public administration from Northcentral University and later a post-doctoral specialization in human resource management. He also has an MSS degree in Strategic Studies from the US Army War College and an MS degree in Wildlife Management from the University of Wyoming. Olin earned his bachelor's degree in wildlife and fisheries sciences from South Dakota State University. Dr. Oedekoven's exceptional leadership can partly be attributed to his 33-year military career, where he served in various staff and command positions before retiring as Brigadier General. He has co-authored four books on leadership, is a Fulbright Specialist, and teaches doctoral-level courses for a university in Switzerland and masters-level courses for universities in Poland. Dr. Oedekoven is known for his hands-on approach to leadership as he desires to share his knowledge and wisdom at every level and across multiple dimensions.
---
Matthew Ramey, M.B.A.
Chief Operating Officer
Matthew Ramey, Chief Operating Officer, is a solutions-oriented leader who values collaboration, communication, and aligning organizational processes with strategic goals and shared values. Matt consistently promotes excellence and strategic transformation in the public, government, and private sectors by drawing from nearly 35 years of experience in higher education, financial operations, technology, human resources, budget management, and leadership. His breadth and depth of knowledge allow him to solve complex problems through innovative and team-based methods.
Mr. Ramey holds three degrees, including a Master of Business Administration from Franklin University in Columbus, Ohio, and is currently working on his Doctorate in Educational Leadership A.B.D. at the University of Wyoming. At Peregrine, Matt is best known by his team for his innate ability to coach and drive others to reach their greatest potential.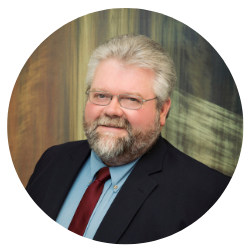 Read Full Bio
---

Christina Perry, M.S.
Director of Organizational Learning
Christina Perry is the Director of Organizational Learning at Peregrine Global Services, where she has worked for the past 6 years to promote continuous improvement in industry by identifying gaps in achievement and implementing technology-based services to improve performance and meet outcomes.
Prior to coming to Peregrine, Christina was the court administrator for the 4th Judicial District in Sheridan, Wyoming where her work included coordination of juvenile court cases and appointment of legal counsel. Her volunteer efforts have further touched families in need, serving on a nonprofit board that provides shelter, food, and emergency services for people in crisis.
A Wyoming native, Christina earned her Bachelor of Arts in International Studies from the University of Wyoming but also studied abroad at Universidad del Salvador in Buenos Aires, Argentina. Interested in language, literature, and history, she speaks both Spanish and French and spent four years living and working in Brittany, France in the sale of historic properties to an international clientele. She later earned her M.S. in Operations and Project Management at Southern New Hampshire University. She is currently pursuing her Ed.D. in Leadership and Learning in Organization through Vanderbilt University, to better lead improvement efforts and change initiatives.
---
Clarice Tate, M.B.A., M.Ed.
Vice President of Quality & Systems Assurance
Clarice Tate has over 20 years combined experience in the public and private sectors, including nonprofit organizations, primarily focused on business development, consulting, research, and administration. Within the education sector, she served as a secondary classroom teacher and higher education administrator. Her higher education experience includes accreditation management, human resource management, project management, and adjunct professorship. She holds a Masters of Education from Coppin State University and Masters of Business Administration from the Smith School of Business, University of Maryland College Park.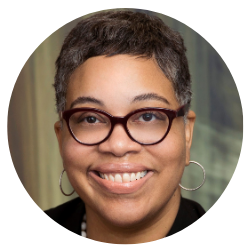 Read Full Bio
---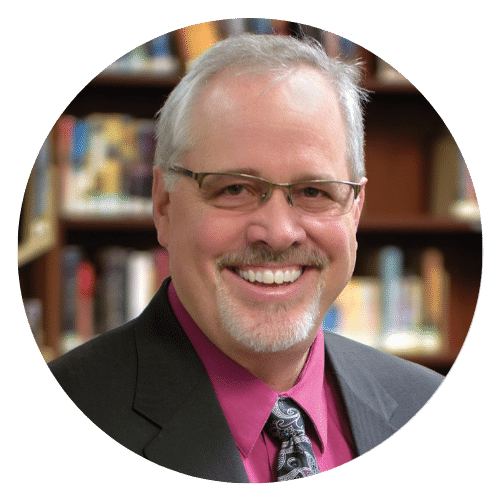 Mark Englert, Ph.D., M.Ed.
Vice President/CEO for Gillette College (retired)
Dr. Mark Englert completed a 38-year career as an educator when he retired from the Northern Wyoming Community College District in December of 2018. He served five years as a teacher and coach in a small rural town, Midwest Wyoming. The remaining 33 years were dedicated to the Northern Wyoming Community College District in a variety of roles. In 1985 Mark joined NWCCD at Sheridan College, serving as the Men's Assistant Basketball Coach and Athletics Academic Coordinator. After serving one season as the men's assistant, Mark became the Head Women's Basketball Coach and a faculty member. He served nine seasons to become one of the winningest coaches in Sheridan College Women's Basketball history.
These initial experiences served as a catalyst for Mark's desire to pursue other interests in community college leadership. After leaving the coaching and faculty ranks of Sheridan College, Mark followed a leadership career path spanning the next 23 years. In that time, he was the Business and Social Sciences Division Chair, the Dean of Arts and Sciences, the Acting Chief Academic Officer, the Chief Student Affairs Officer, and culminated when he was privileged to serve as the Vice President/CEO of Gillette College from 2010-2018. Mark earned his Bachelor of Arts Degree from the University of Northern Colorado, a Master of Science from the University of Wyoming, and his Ph.D. from Colorado State University. He and his wife Janine met at NWCCD and completed their careers with the District. In his newfound spare time, he is looking forward to more fishing, hunting, and golfing along with family time.